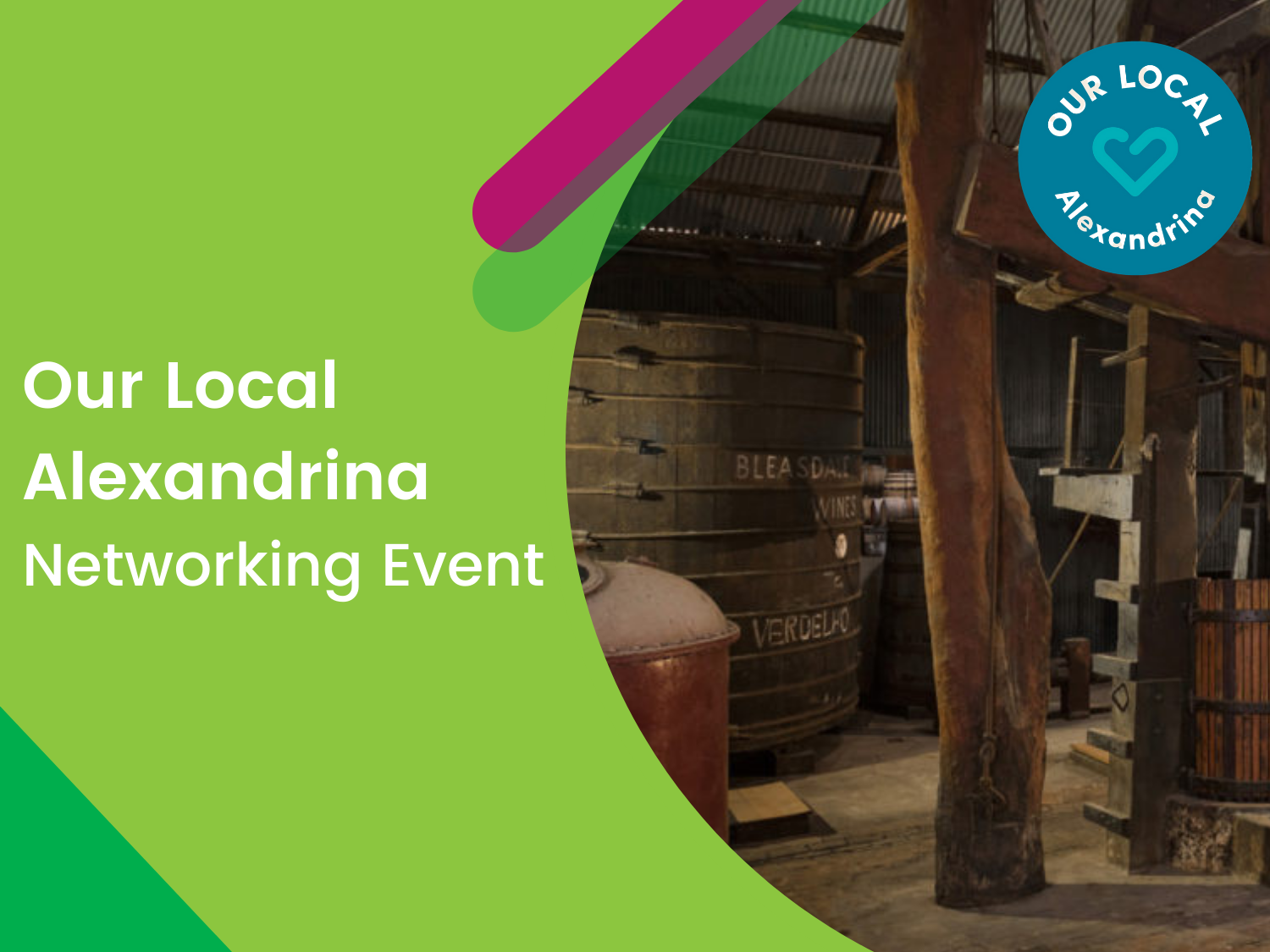 Connect with local businesses who were part of the Our Local Innovation Project - Business Alexandrina
We would like to extend an invite to the second networking event for the Our Local Alexandrina business community, kindly hosted by Leigh Warren from Bleasdale.
Our Local Alexandrina (OLA) was launched in July 2020 in response to COVID, to support local businesses to raise the profile and to increase connection with the consumer market (residents, visitors).
Event Details - Limited places available
Time
: 3:30pm-5:30pm
Date
: Wednesday 28 April 2021
Venue
: Bleasdale, 1640 Langhorne Creek Road, Langhorne Creek
Tickets
- We want as many businesses to be represented at this event as possible, so we ask that only 1 person attends from each local business.
Event Partner
Since the last networking event, we started the Our Local Alexandrina (OLA) summer campaign and selected 5 businesses to take part in an Our Local Innovation Project – an exciting initiative delivered by Kiikstart to innovate their businesses and use these ideas to support greater collaboration between OLA businesses.
With the campaign coming and our 5 businesses finishing their project we would like to invite you to join us to:
Receive an update on the results of the summer campaign and plans for our next campaign
Hear from our business leaders on their personal journey and ideas for OLA going forward
Meet the OLA community including new businesses that have recently joined
We look forward to seeing you there!