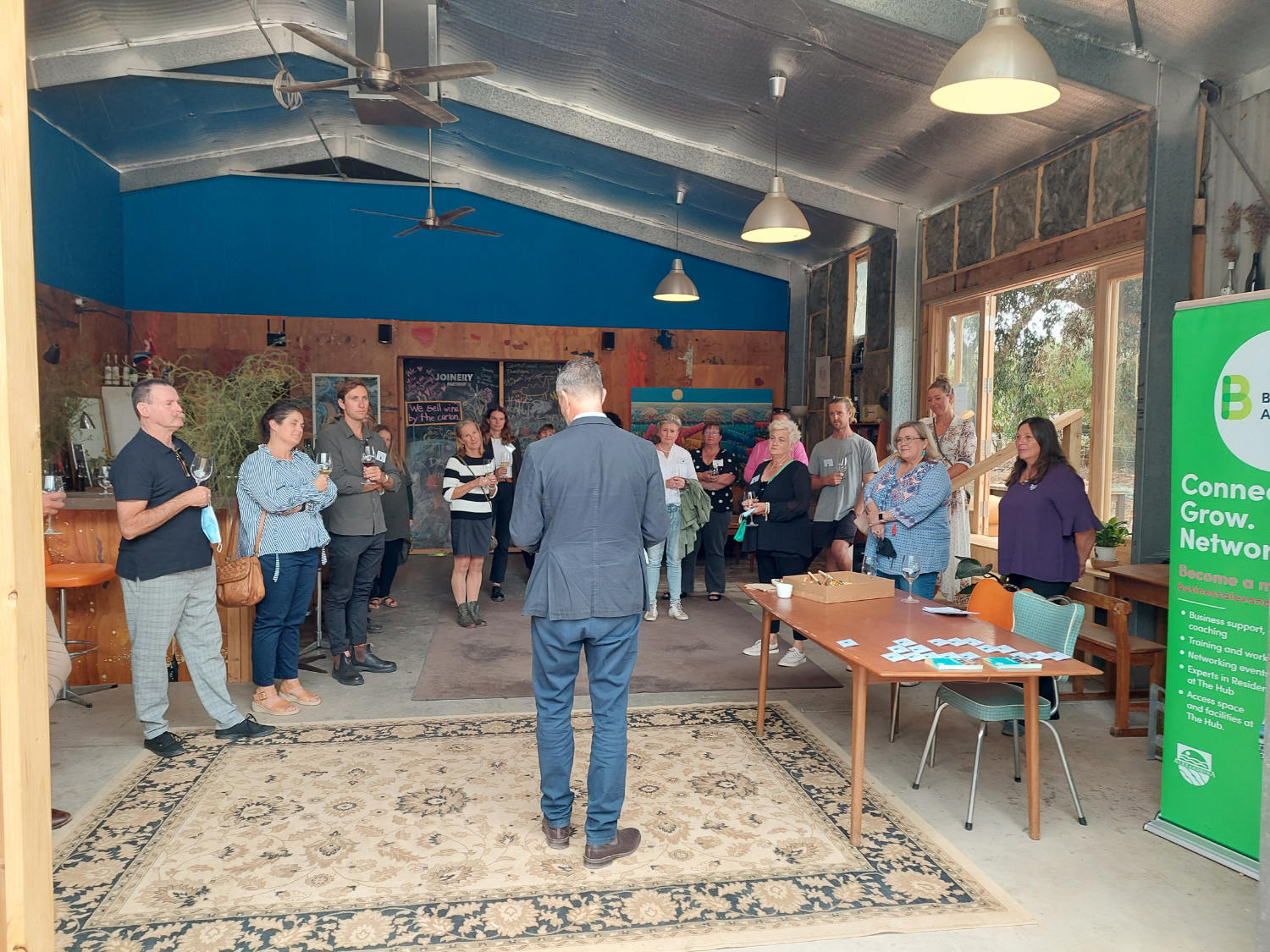 The fourth Our Local Alexandrina (OLA) Networking event saw the launch of the brand new look to the
OLA Website
as well as details on the OLA social media campaign. The campaign focused on developing more engaging and shareable content which has resulted in an increase in engagement on Facebook (653%) and Instagram (33%) over the past 4 months. Driving traffic to OLA has also seen an increase in followers on Facebook (268%) and Instagram (50%).
We heard from Young Gun of the Wine 2021 winner, Charlotte Hardy and how her career in viticulture began, her travels in France and New Zealand. Plus details on how the Alexandrina Council 2021 Economic Development Recovery Grant assisted with the upgrade of The Joinery Cellar Door. The funding enabled the input of air conditioning in the establishment as well as turning the tin shed into a more open and welcoming venue with glass doors to bring in natural light.
If you would like to take advantage of all that the OLA community has to offer for your business, we encourage you to join the
Our local Alexandrina Network
.